This Dux-Soup review will cover everything about the LinkedIn automation tool including how it works, its features, pros, and cons, customer feedback, limitations, alternatives, and strategy for LinkedIn automation.
Are you looking to buy a Linkedin automation platform? You may have used or seen a number of LinkedIn automation tools before settling on Dux-Soup. Now you're wondering whether Dux-Soup is the best LinkedIn lead generation platform or not. Dux-Soup is the best option if you're looking for a solution that fits your LinkedIn automation plan. Let's delve into the specifics.
Dux-Soup Review
Dux-Soup LinkedIn automation is the number one LinkedIn lead generation tool. It offers very good functionality depth, prospecting detection, sending custom messages, enriching CRM data…a very comprehensive tool for reaching the finish line when it comes to prospects on LinkedIn.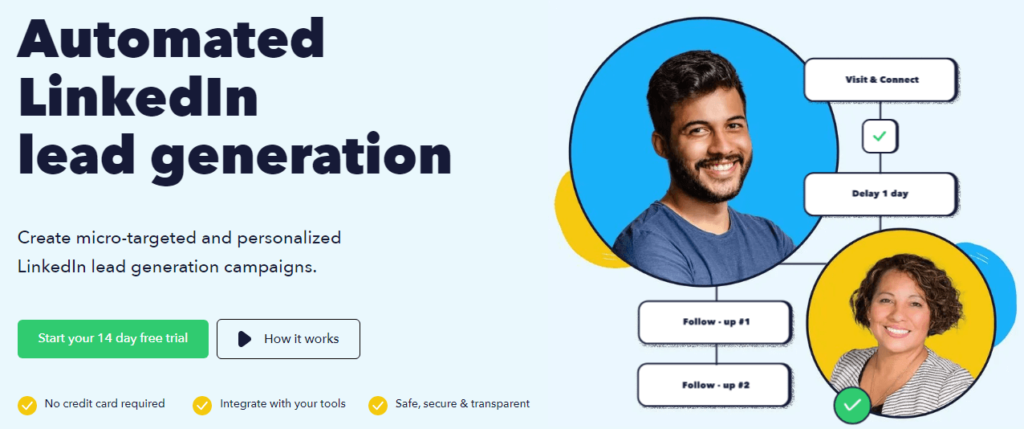 It allows automating what is normally a labor-intensive process, finding and connecting to relevant leads, so you can focus on turning prospects into customers, a lot faster. An easy-to-use tool, Dux-Soup makes prospecting, nurturing, and getting them closer to conversion feel like an effortlessly optimized exercise.
How does Dux-Soup works?
Once installed, Dux Soup starts scanning and discovering LinkedIn profiles and gives you an array of automated features. Dux-Soups' integration with the CRM platform makes it an extremely powerful boosting tool and the different actions that the tool offers make it a must-have for anyone seriously targeting prospects on LinkedIn.
Best features of Dux-Soup
Dux-Soup offers excellent Linkedin prospecting features that safely find qualified leads so you can close more deals faster.
Dux-Soup automatically connects, sends invitations, discovers profiles, and builds a list for lead generation. As a result, you can devote more time to sales-related activities and less time to prospecting.
If you are a startup or sales team looking to turbocharge their lead-generation efforts and bring in more qualified leads from LinkedIn to your sales pipeline, Dux-Soup is an excellent option that you can choose from the list of LinkedIn automation tools.
Powerful Linkedin Chrome Extension
Dux-Soup chrome extension helps you put your lead-generation game on autopilot by automating tasks like browsing profiles, sending invitations, and sending personal messages to your existing set of connections.
Any Linkedin activity can be done with the Dux-Soup chrome extension. Just signup and take benefit of Linkedin automation.
Send more tailored messages to improve the effectiveness of your LinkedIn campaign. Dux-Soup provides personalized messaging features that will increase the response rate by 70%.
Dux-Soup is a transparent and secure Linkedin prospecting tool. It keeps your account safe for optimal Linkedin usage. All Linkedin tasks will be conducted through your browser, and you will have complete control over your activity and results.
There is no need for any third-party access because the Dux-Soup dashboard provides complete visibility of your LinkedIn account.
If you want to scale your LinkedIn lead generation, the Dux-Soup High Flyers Program is for you. You will receive priority assistance as well as free one-on-one training to help you grow your leads and sales.
The Dux-Soup API is a public API that is included with Dux-Soup Turbo. You can incorporate LinkedIn outreach into your sales and marketing campaigns.
It sends automated messages/actions and receives vital prospect information from LinkedIn using Webhooks and Remote Control features.
Integrate directly with your favorite tools to increase sales and revenue from LinkedIn lead-generating efforts. It is simple and straightforward to integrate with any sales and marketing platform. A few platforms are Hubspot, Pipedrive, Zapier, LeadFuze, Zimplify, SharpSpring, and more.
Download, Import, and Export
You will have simple download, import, and export options, giving you greater freedom when sharing data with your team. You can download and utilize any profile or search filter more efficiently.
Dux soup is compatible with LinkedIn Basic, Business, and Sales Navigator. Only the Pro Dux and Turbo Dux plans are required for LinkedIn Recruiter.
If you perform any mass prospecting activity on Linkedin. To protect your LinkedIn account you need to follow some Dux soup limitations and guidelines.
Dux-Soup Pricing Plans Reviews
Dux-Soup is the most affordable LinkedIn automation platform. This complex automation tool is available to everybody. Its flexible and cost-effective price assists you in meeting your lead generation goal.
It has three pricing levels, you can choose a plan according to your requirement. 3 plans are Individual, teams, and digital agencies all have different price options.
Dux-soup provides 14-day free trial with limited features. You can use this plan to check whether it's a useful platform or not. Connect with your Linkedin account and enjoy the benefits of automation.
Pro Dux is the best option for individual users. It will cost you $11.25/month with personalized and automated outreach features. That includes
Scan/visit profiles

Send connection requests

Auto endorse

Send direct messages and InMails
Best pricing plan for startups and beginners to boost lead generation.
Turbo Dux is the advance and most popular plan that perfectly fits your LinkedIn lead generation strategy. It will cost you $41.25/per month, including all the automation features.
Scan/visit profiles

Send connection requests

Auto endorse

Send direct messages and InMails

Send connection follow-up messages

Unlimited concurrent drip campaigns

Add up to 12 messages per campaign

Lead Management

Search and Filter and many more.

Similarly, there are two other plans that fit for team and agency.
Team plan will cost you the same as the individual plan but you can add more users to this plan. Based on the number of users cost will be calculated.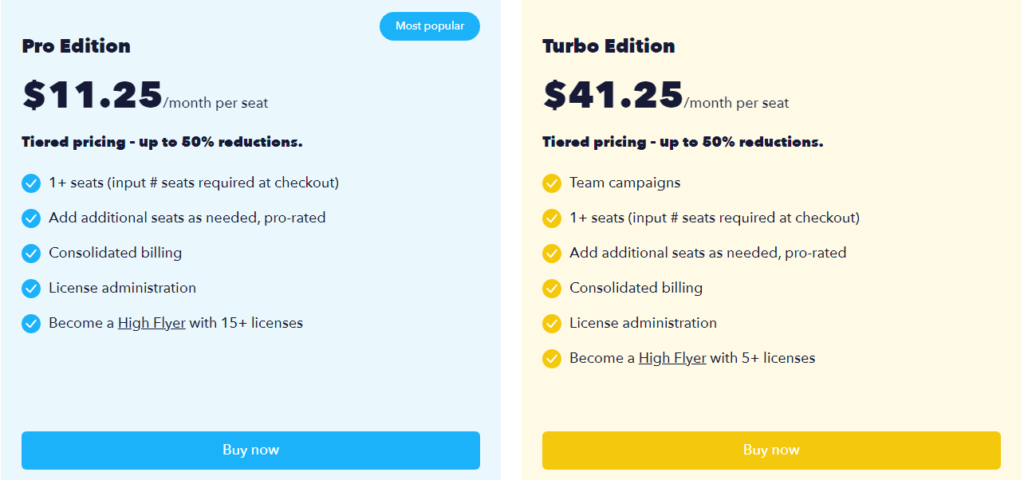 Agency plan for agencies that has more number clients.
For 30 clients or users, it will cost $337.50/month. That includes the Pro Dux plan features mentioned above.
For 10 clients or users, it will cost $412.50/month. That includes the Turbo Dux plan features mentioned above.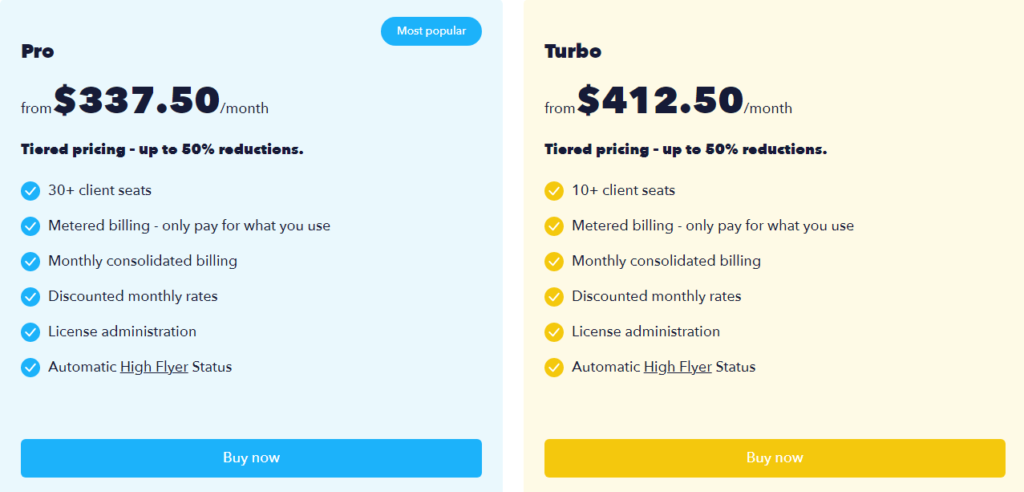 Dux-Soup Pros and Cons
We've developed a summary of the benefits and drawbacks of using Dux-Soup. This will give you an idea of what features and complications you may encounter while using this platform.
Pros
Try 14 days for free without a credit card

The most comprehensive Linkedin automation tool

Use Dux-Soup to grow your network faster and create new business opportunities

Save time – Tasks that used to take hours now take minutes

Increase the lead volume with LinkedIn automation task

Make use of LinkedIn effectively and boost your sales

Automate LinkedIn tasks and spend more time on sales to close more deals

Use powerful chrome extension to make your job easy

Boost response rate by using a personalization

Safe, secure, and reliable Linkedin lead generation platform

Great knowledge and training resources

Affordable and economical lead generation platform
Cons
For beginners, its a bit complicated to setup automation flows

Sometimes take more time to process

Risk of blocking Linkedin account
Overall Dux-Soup is an excellent platform that fits your LinkedIn marketing strategy.
Dux-Soup Customer Reviews
Customers are quite pleased with Dux-Soup LinkedIn automation. Many customers achieve greater results and profits. You can also generate 10x more leads and sales for your business.
Is Dux-Soup the right tool for your business?
Coming to the point. Yes, Dux-Soup is the proven LinkedIn automation platform that has a great response and success rate. You can definitely try Dux-Soup to get quality leads and generate higher revenue for your business.
More than 70,000 sales and marketing professionals, growth hackers, lead generation companies, and business owners rely on Dux-Soup to increase their LinkedIn lead generation.
You Might Be Interested In LinkedIn Automation Related Posts:
Final Dux-Soup Reviews and Ratings
We recommend Dux-Soup to any organization wishing to save time by generating leads and relationships on LinkedIn automatically. Let's look at the Dux-Soup reviews and ratings.

Dux-Soup Alternatives
LinkedIn marketing is the most effective way to generate b2b qualified leads. There are numerous tools available on the market for Linkedin automation. We've compiled a list of some of the greatest Dux-Soup alternatives you can consider.
Conclusion
Dux-Soup does more than just help you connect with your prospects on LinkedIn — by endorsing their skills, sending tailored connections requests, and direct messages. It offers an unprecedented campaign management system, allowing you to set up multiple campaigns that run simultaneously, and pick a custom delayed sequence that will even pause in mid-sequence.
Dux-Soup provides all the functionality you need to succeed on LinkedIn. I hope this Dux-Soup review helped you to understand its compatibility and overview of how it works. Now you can go ahead with the Dux-Soup and accelerate your lead generation efforts.