OutreachBin has established itself as a cold email outreach software to warm up your emails, set up automation campaigns and multi-step sequences, then send emails based on established timelines or triggers. But does it live up to the hype? Lets look into OutreachBin review.
In this OutreachBin review, we will closely examine what made the software so popular, focusing on the features and pricing.
Of course, we will also pinpoint the areas that need improvement and what this cold email outreach platform is currently missing compared to other tools, such as LemList, MailShake, and Instantly.
Without further ado, let's start.
OutreachBin Review
OutreachBin is the leading cold email outreach platform that helps you automate & track your email flows, follow-ups, replies, opens, clicks, and the success of your campaigns. To run an effective cold email campaign you must use OutreachBin for better results.
With OutreachBin, every email activity can be set up on autopilot. It has a proven record of outstanding email deliverability and promises 50-70% high open rate for every campaign you run.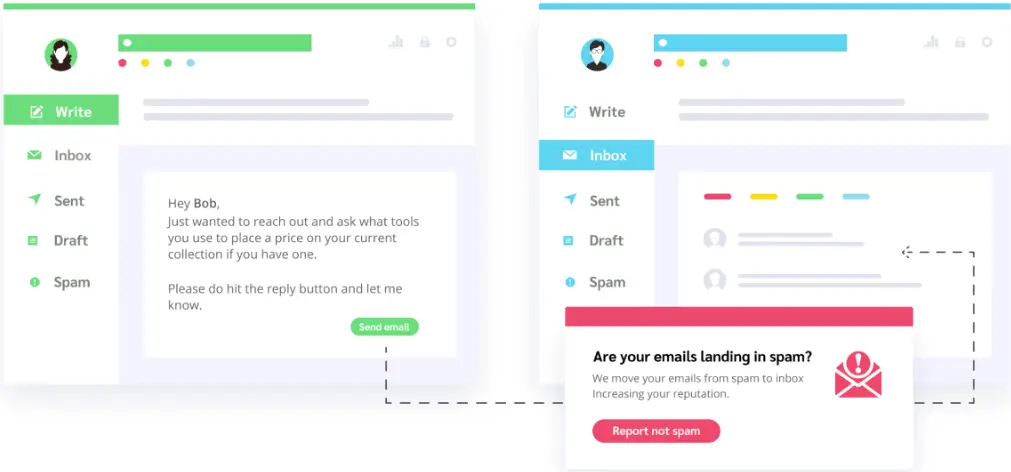 Overall it is a perfect outreach platform for sales teams, agencies, startups, recruiters, agents, B2B, and business development professionals.
Why Should You Choose OutreachBin?
Choosing OutreachBin comes with several compelling reasons. Let's explore them one by one.
OutreachBin offers an email warmup solution that helps enhance your sender reputation and prevent your email from landing in spam folder.
Cold email is a well-known strategy that every business has adopted to increase lead volume and sales. But in the market, there are only a few software that allows cold email campaign and OutreachBin is one of them. It focuses on cold email campaigns and has developed advanced technology according to that. More than 10,000 clients trust OutreachBin for cold emails and it consistently meets their expectations.
In OutreachBin you can automate entire email activities, starting from sending emails, setting up follow-up and email sequences, scheduling time based on delays, days in advance, and tracking prospects as they turn into sales!
High Email Deliverability
OutreachBin guarantees high email deliverability that helps you to increase prospect reach and convert more sales.
With OutreachBin many users experienced a 50-70% high open and click rate. Thanks to its highly personalized emails that make recipients feel valued and yield impressive results.
Easy and simple to configure
Setting up and configuring it is a breeze. Simply connect your email IDs with OutreachBin, and you can start sending emails to your prospects to turn them into sales.
Best Features of OutreachBin
Let's learn more about OutreachBin features and capabilities.
1. Automatically close the sale
With OutreachBin you can set up an automation workflow that helps you to convert prospects into sales without any human interruption. Just upload the list and create an automated sequence, the rest will be taken care of by OutreachBin.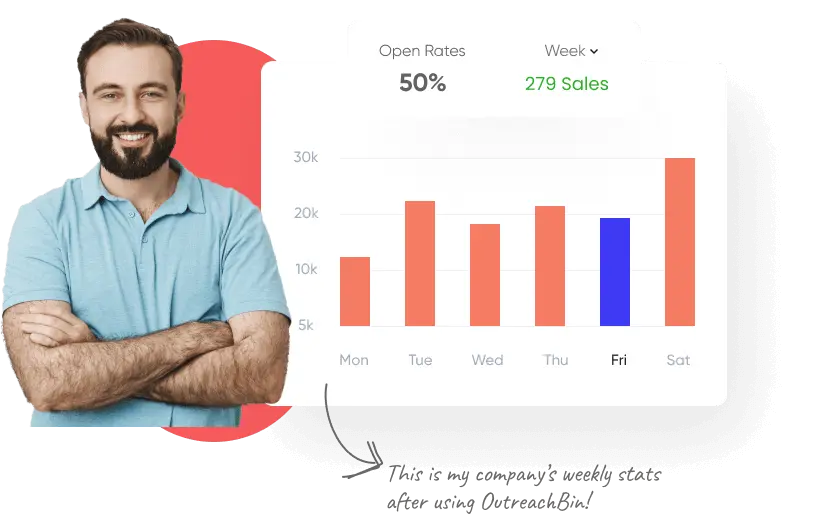 2. Send personalize emails
To land emails in customer's inboxes, your emails need to be highly personalized. Then only customer feels special and they respond to your emails. To make that possible, the OutreachBin platform provides you with features where you can upload your variable and custom information that can be used in your email copy to achieve superior results.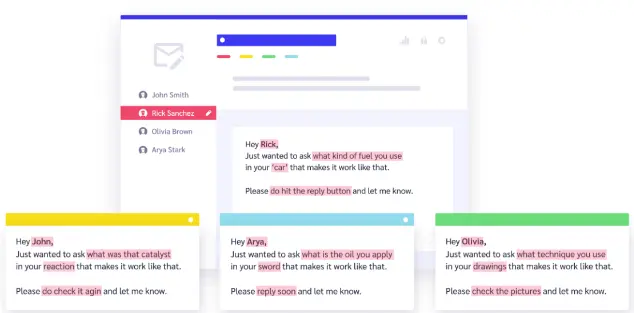 3. InboxWarm
InboxWarm is the best email warmup feature offered by OutreachBin. Email Warmup solution ensures that your emails always land in the customer inbox. The email warm-up process involves gradually sending emails to the OutreachBin network to establish a positive reputation with email service providers (ESPs), resulting in improved email deliverability.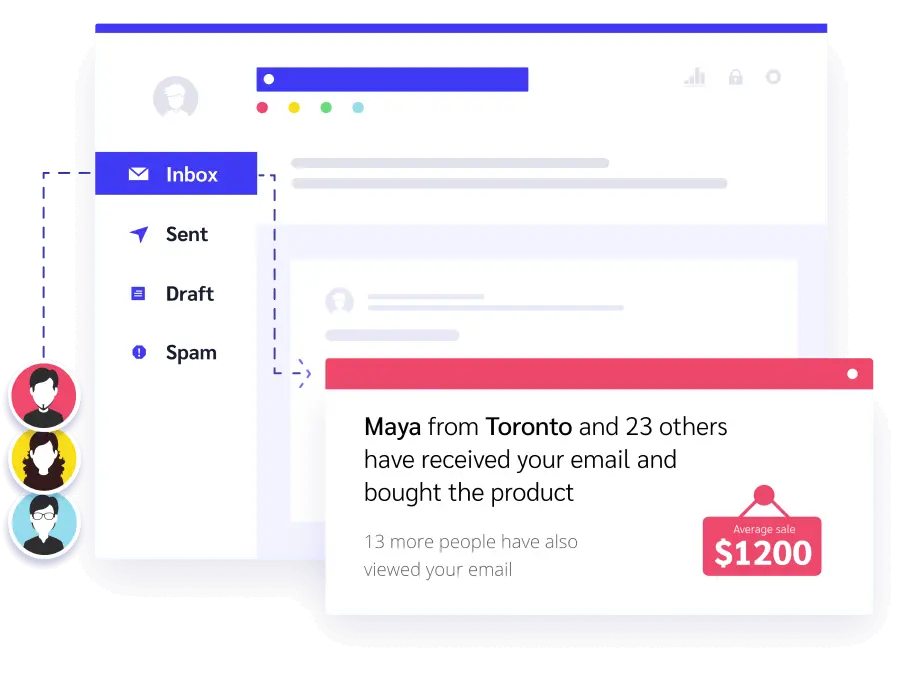 4. Integrate with a major email provider
OutreachBin seamlessly connects with popular email providers like Gsuite, SendGrid, Amazon, Zoho, Outlook, SMTP, iCloud, AOL, Mailgun, and many others.
5. Keep full control of your emails
You can take control of your emails and set limitations according to your preferences. Monitor every email interaction and make adjustments as needed. OutreachBin is a flexible platform any customization can be done according to your needs.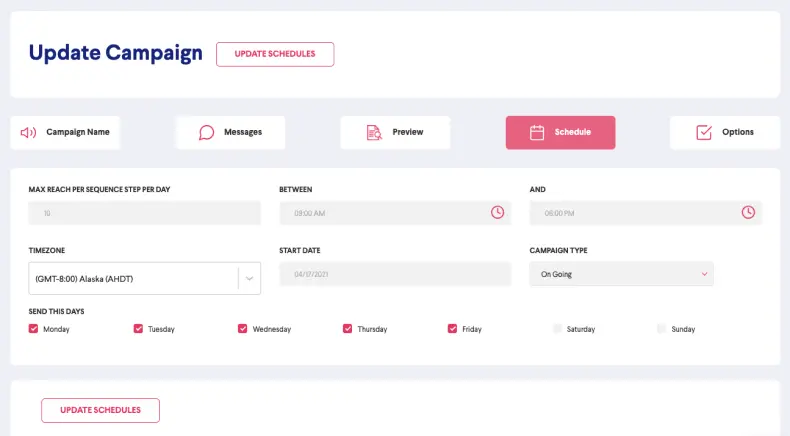 6. Effective cold emailing software
OutreachBin is an effective cold emailing tool that offers the highest email deliverability in the market. No other tools provide you with deliverability guaranteed in a cold email campaign. OutreachBin has a proper infrastructure that can handle any kind of email marketing with ease.
Use OutreachBin if you are sending a cold email campaigns. Its advanced features and technology never let your email end up in the spam folder.
OutreachBin Pricing Plans Reviews
OutreachBin comes with simple and affordable pricing plans. There is only one pricing plan that comes with all the features such as Warm-up, Email deliverability booster, Email personalization, Response to leads, Advanced scheduling & throttling, Automated email sequences, and more. You can start your cold email campaign for just $19.97/per month.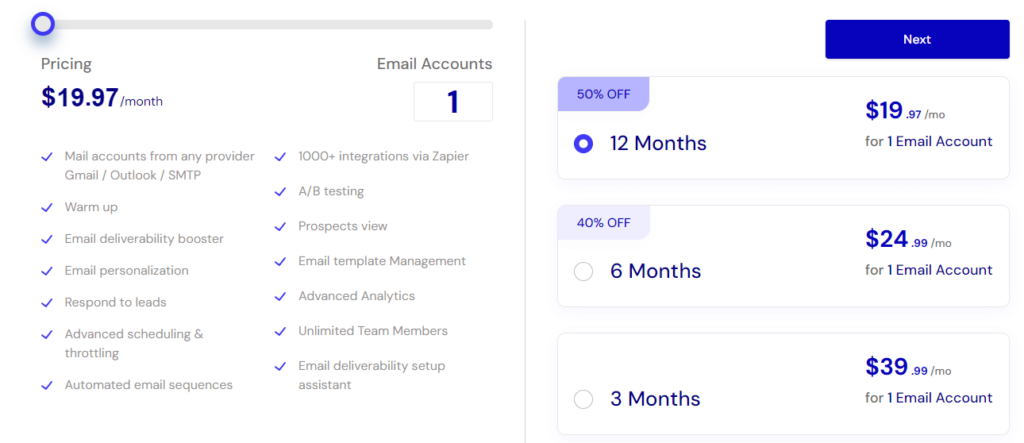 OutreachBin Pros and Cons
Discover the strengths and weaknesses of OutreachBin in this concise list of pros and cons, helping you make an informed decision about this platform.
Pros

Cons

Perfect email warmup solution

Best cold outreach platform

High engagement and delivery rate

Prevent emails from going to spam

Quick and easy-to-execute campaign

Connect with any email providers

Fully automated

Advanced analytics

Extensive knowledge base and tutorials

Lack of customer support

Some users encountered email tracking problems
OutreachBin Customer Reviews
Explore the experiences and feedback shared by customers.
Is OutreachBin the right tool for your business?
Yes. OutreachBin is the ideal tool for sending cold emails. It is the best fit for email marketers, sales, business development, lead generation, recruiters, agents, freelancers, bloggers, affiliate marketers, agencies, and startups.
Final OutreachBin Reviews and Ratings
Here's a comprehensive overview of the final reviews and ratings for OutreachBin, summarizing its performance and user satisfaction.

Final Thoughts on OutreachBin Reviews
In this OutreachBin review, we have highlighted its effectiveness in optimizing email campaigns and enhancing deliverability. Users appreciate its personalized approach, seamless integration with popular email providers, and its role in preventing emails from ending up in spam folders.
Whether you're a marketer or a startup entrepreneur, OutreachBin offers valuable tools and features to elevate your email marketing efforts.
Frequently Asked Questions
#1. Is OutreachBin primarily a cold email or email warm-up tool?
OutreachBin serves a dual purpose, offering both email warm-up tools to boost sender reputation and the ability to send effective cold emails that drive lead conversion and sales.
#2. Can OutreachBin assist in generating warm leads for me?
Yes. OutreachBin creates a prospect list by analyzing your email interactions, including opens, clicks, and replies. This enables you to prioritize prospects that are truly valuable to your business, ultimately saving time and boosting revenue.
#3. What's the recommended duration for email warm-up?
The best practice is to warm up your email for a minimum of one month to maintain a strong sender reputation. OutreachBin handles all the warm-up tasks, so you can concentrate on crafting your email campaign.
#4. Can OutreachBin assist me if my sender reputation is already damaged?
Yes. OutreachBin is an ideal solution for such scenarios. It actively engages with your emails, ensuring they are moved out of the spam folder, opened, and even replied to. These actions gradually contribute to improving your email reputation.