Would you like to know how to export emails of LinkedIn Group Members? Then you have come to the right place to learn the art of extracting emails from LinkedIn groups easily with simple steps.
LinkedIn groups serve as valuable hubs for identifying and reaching potential prospects in your specific business niche. Tailoring your approach to the industry you're targeting is crucial.
For instance, if your focus is on marketing and sales professionals, joining relevant groups in that field can help you connect with your ideal audience.
Similarly, if you are targeting IT professionals, consider joining LinkedIn groups related to IT or software. It's very easy to find prospects on LinkedIn but connecting with the right people needs strategic approaches. Here are a few tips:
Share regular content within groups.

Send connection requests to members of LinkedIn groups.

Use Inmails through the Sales Navigator.

Run LinkedIn ads to engage with your audience.

Employ a cost-effective method to export emails from LinkedIn Groups.
While there are various methods to connect with your audience, direct email communication can be a quick and efficient strategy. Tools like PhantomBuster enable you to extract emails from LinkedIn groups in a matter of minutes.
How to extract emails from a LinkedIn group by using PhantomBuster?
When it comes to B2B marketing, LinkedIn is an excellent platform for identifying target prospects. With PhantomBuster, you can easily extract email and phone numbers from LinkedIn profiles, allowing you to reach out to potential clients and promote your product through email marketing campaigns. Let's explore the steps together!
#Step 1: Signup to PhantomBuster
Go to PhantomBuster, and create a free account.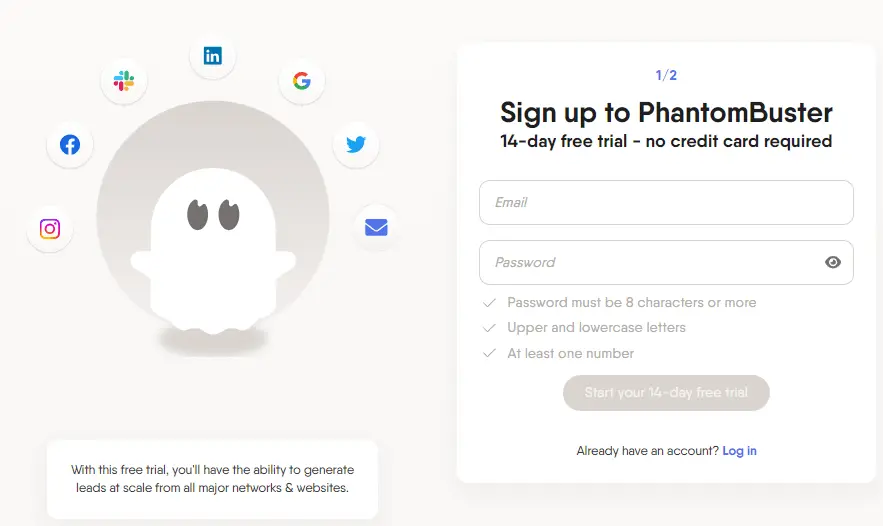 #Step 2: Select LinkedIn Group Members Flow
Start connecting the Flow to LinkedIn by adding your session cookie. Follow these simple steps:
Download PhantomBuster's browser extension with just two clicks:
For Chrome

For Firefox

For other browsers, manually locate the extension.
After installing the browser extension, open the Flow and click on the "Connect to LinkedIn" button. This action will automatically integrate your session cookie.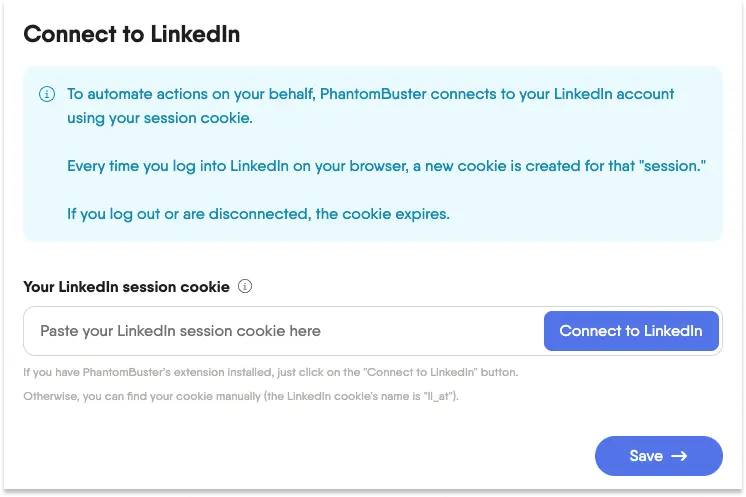 Use the "LinkedIn Group Members to Emails" flow.' Enter the required details, and let this automation handle the rest for you.
#Step 3: Simply paste the URL of the LinkedIn Group you're interested in
If you are interested in only one LinkedIn group then just paste that LinkedIn group URL in the "Behavior section".

Note: You need to be a member of the group to use the PhantomBuster Flow. If you're not a member yet, simply join the group you want to export emails from.
How to extract emails from multiple LinkedIn groups?
To extract emails from multiple groups, follow these steps:
Create a Google Sheet.

Paste the URLs of multiple LinkedIn Groups in column A.

Make the Google Sheet public so that PhantomBuster can process the data.

Copy the Google Sheet URL and paste the Google Sheet URL into the "Behavior section" of the Flow.
#Step 4: Provide the number of LinkedIn profiles you want to scrap
In the "Behavior section", you can specify the number of profiles you want to extract.
LinkedIn displays only 2500 members per group. That is the maximum number of profiles you can export from one group by using PhantomBuster.
For safety reasons, you can only extract 100 profiles per day. If there are more than 100 LinkedIn member profiles, PhantomBuster will process the remaining data on the following day. The best thing is it completely works on autopilot mode.
#Step 5: Finding emails of LinkedIn members
You can find emails from PhantomBuster. With the free plan, you receive 50 email credits. In that, you can easily find 50 members' emails.
Paid plans provide even more email credits. You will get up to 500 to 10,000 email credits per month.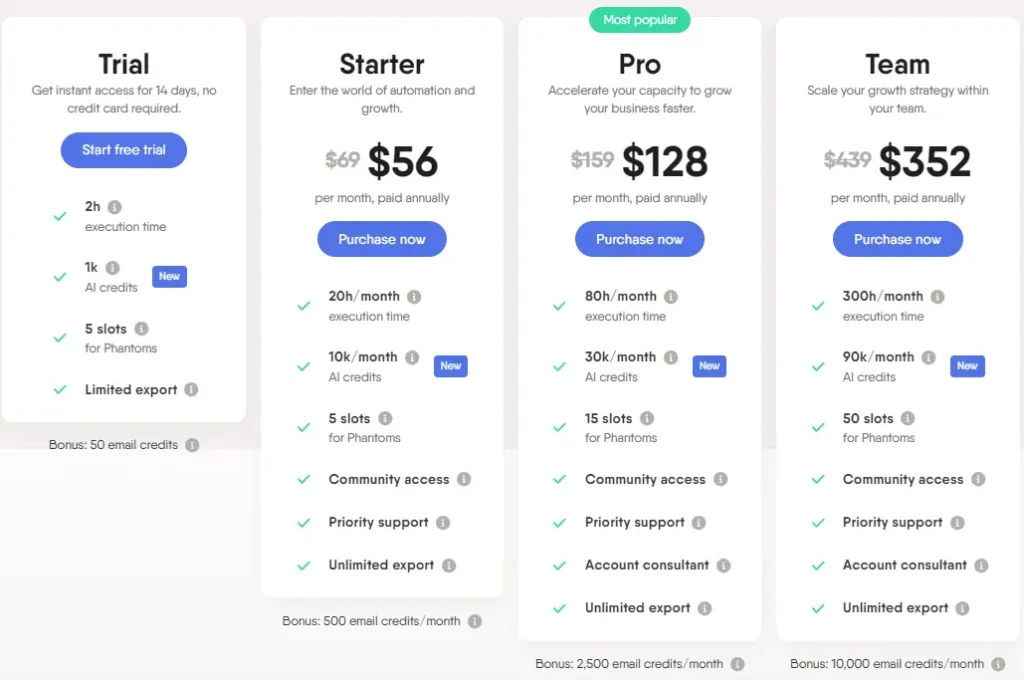 If you're using another email discovery service, seamlessly integrate it with PhantomBuster to make use of your existing email credits.
#Step 6: Notification settings and launch the flow
If you'd like to be notified once the task is done, simply set the notification preferences. Then, "switch on" the toggle to activate the Flow.

Once the Flow is finished, you can view, copy, or download the CSV file. If you prefer, there's also an option to download a JSON version. Additionally, you can seamlessly transfer all the data to your preferred CRM platform.
Essential reads:
What to do after collecting LinkedIn group member contact details?
You can contact LinkedIn members by sending personalized emails. Shared relevant content that your members are more interested in.
Suppose, you have extracted members' contacts of the "Email Marketing Group" on Linkedin. Then share topics related to email marketing tips, best practices, eBooks, educational, and valuable content that engages your target audience.
Create a drip email campaign and nurture LinkedIn members by consistently sending 5-6 emails with engaging content. Then gradually introduce your product or service information after building a rapport through valuable content. This method keeps your prospects highly qualified and makes it easy to close the deal.
Final Thoughts
Extracting emails from LinkedIn Groups using the outlined steps can be a powerful strategy for expanding your network and reaching potential prospects. LinkedIn is a valuable platform for B2B marketing, and by leveraging tools like PhantomBuster, you can streamline the process of gathering crucial contact information.