Generally, marketers start with email marketing by using email marketing platforms like Mailchimp, Convertkit, GetResponse, Aweber, ActiveCampaign, and more to send an email, manage email lists, create templates, reports, automation, subscriber form, and landing page. However, if you have a limited budget to spend on an email marketing system, it's better you should go with your own system.
How does Email Marketing System Work?
An email marketing system is a ready-made platform where you can manage email lists, campaigns, send and schedule, templates, reports, and metrics, etc.
To send an email you should connect with an SMTP server. SMTP allows you to send emails over the internet. With the help of SMTP, you can create your own email marketing system.
Let's move into 5 reasons why you should build your own email marketing platform.
1. Cost for Email Marketing Service
Cost is the major reason to consider building your email marketing system. You can create an email marketing platform at a lower cost.
For example, look at the pricing plan of Mailchimp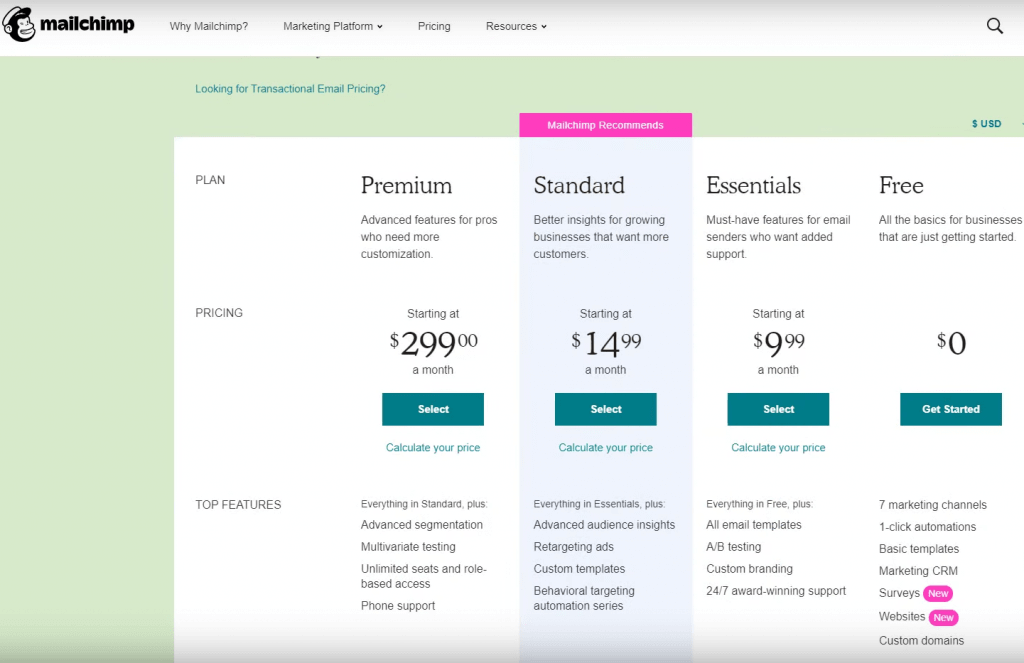 Mailchimp offers $14.99 for a standard monthly plan which includes 500 subscribers on your email list. The cost will increase based on the number of contacts.
If you have more than 20,000 subscribers, the cost will be increased to $159 per month.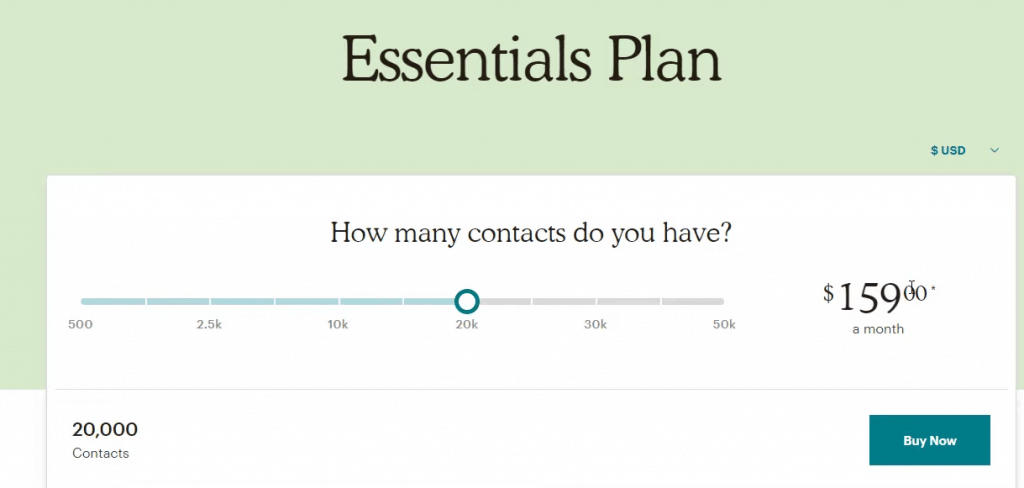 If you build and use your own ecosystem. For 20,000 subscribers you will spend around $50 per month.
2. Limited VS Unlimited Contacts
Every email marketing platform has a limit on contacts. With your own email marketing setup, no need to worry about limitations on contacts. For unlimited subscribers, it's better to have your own email system.
3. Cold Emails
If you are sending cold emails then email marketing service providing companies will not allow you to send emails. But few companies like Gmass, SalesHandy, Woodpecker, Yesware are specially designed for sending cold emails.
However, if you use your own email marketing platform then you can send cold emails as well as any type of email.
4. Fear of Getting Banned
Email marketing service providers ban the account if they see higher bounces and spam complaints. You should be careful while sending any list and campaign. 
But having your own email marketing platform you can manage everything. Suppose if your IP gets blacklisted you can change it immediately. If you face any issue, you can rectify it on your own. Always follow best practices and guidelines to maintain your email marketing platform.
5. Switching SMTP
If you have your own system you can switch to any SMTP service. You can choose some of the SMTP services like (SendGrid, Postmark, Mailjet, or Gsuite). This type of service will not provide any email marketing company.
Conclusion
If you use your own email marketing platform, you can save a lot of money, you will not have a contacts limit, you can easily send cold emails, you will always have control over your own system, any time you can switch your SMTP service. It's better to consider building your own email marketing system. But there are few challenges you will face while building your own email system.