Everybody knows LinkedIn is one of the best source for lead generation. Specifically, if you are into B2B business then LinkedIn becomes the most powerful and effective channel for lead generation. LinkedIn provides each and every information of B2B professionals that help you to identify relevant leads. But the challenge is LinkedIn do not provide the email and phone number of any B2B professionals.
Now, the question arises How to find emails and phone numbers from LinkedIn?
If you are sales person then you know how much time it takes to find prospects information. Building a prospecting list becomes time consuming and unproductive task. That's you should use a simple lead generation tool called SalesQL.
Salesql is an outstanding email and phone number finding tools. Use Salesql chrome extension to find anyone's email address and phone number comfortably.
How to use SalesQL to find emails and phone numbers from Linkedin?
#Step 1
Create an account in SalesQL and Install the SalesQL chrome extension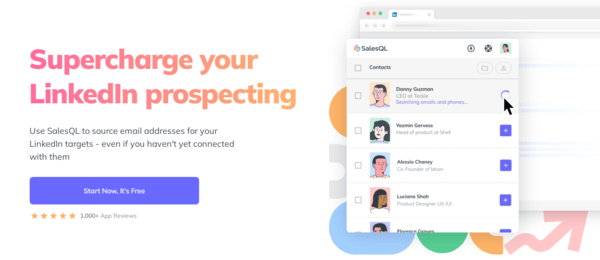 #Step 2
Open any LinkedIn profile, click on the SalesQL extension icon and add the specific contact to your SalesQL account.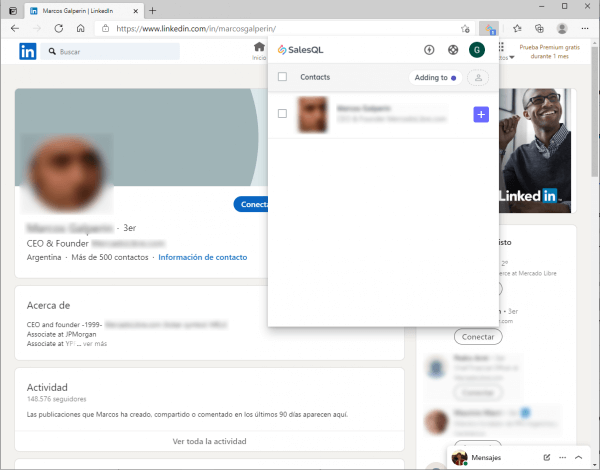 #Step 3
Now click on the (+) button and get the emails and phone numbers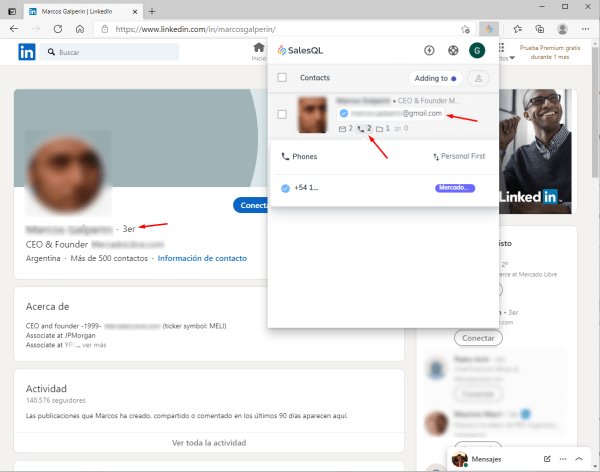 You can see the detailed set of steps here.
How to use SalesQL to find email and phone numbers from multiple pages on LinkedIn?
Let's follow the below steps
#Step 1
Suppose you are looking for a "Marketing Director" in LinkedIn, Type it in the LinkedIn search bar as a" Marketing Director" and click on "see all people results".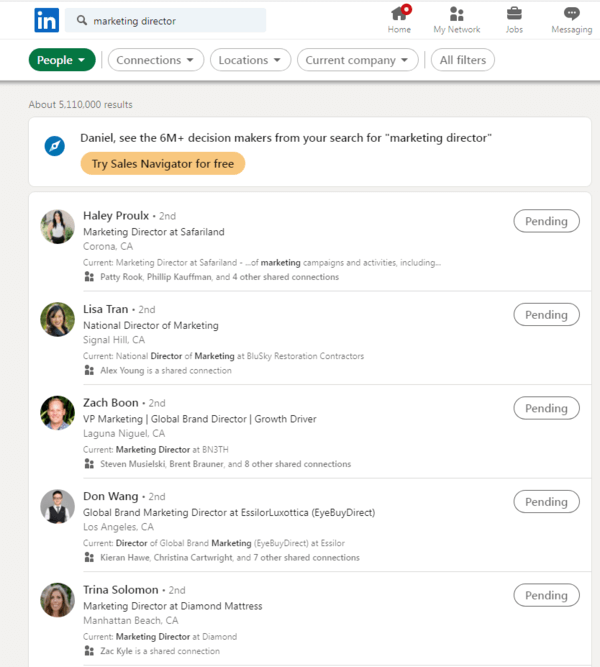 #Step 2
Now click on SalesQL chrome extension icon and then click on "Start" to add all profiles from specific pages.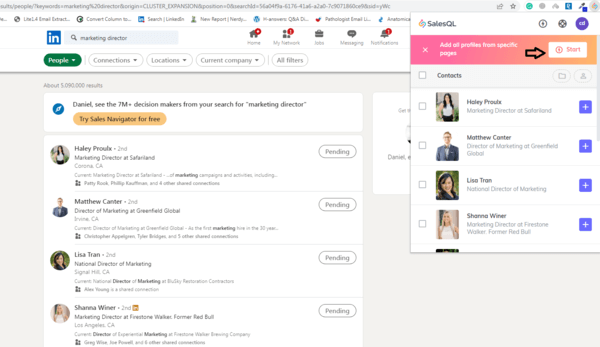 Here you will get an option to set a page limit. Suppose you want to extract 10 pages, just put the start page as 1 and the end page as 10 then click on "Continue".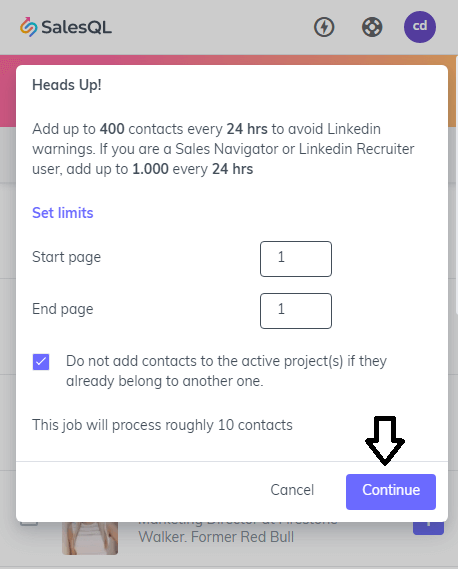 Add up to 400 contacts every 24 hrs to avoid Linkedin warnings. If you are a Sales Navigator or Linkedin Recruiter user, add up to 1.000 every 24 hrs.
#Step 3
Now it starts processing 10 pages. Once it completes you will get all the data in SalesQL account.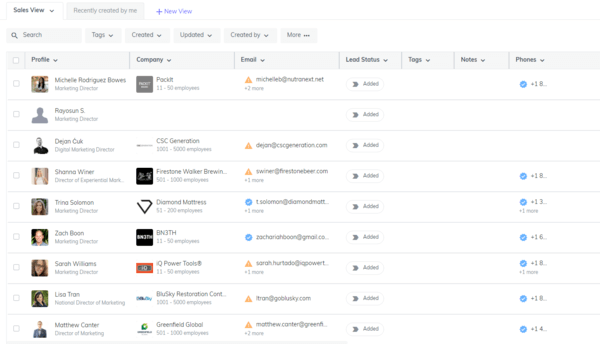 You can see the detailed set of steps here.
Why you should choose SalesQL to find anyone's emails and phone numbers?
SalesQL helps you to get highly accurate emails and phone numbers of your prospects from LinkedIn. It also offers a complete dashboard that stores all the information of your prospects in one place. You can also create multiple projects and keep adding contacts to it. Read SalesQL Review.
It works effortlessly and saves a lot of time of your sales team. Use SalesQL to create more leads and generate more sales.
I hope you find this article helpful in finding prospects emails and phone numbers from LinkedIn.