Are you frustrated by trying to find the perfect words for your website or blog post? Well, you can now say goodbye to all your worries. Today we will learn how to write 1500+ word articles or blog posts in a minute. Is it even possible? You might be thinking. But Yes, in today's AI world, anything can be possible. AI-powered software that helps you create content faster and with higher quality than ever before! Discover how this revolutionary tool could change the way you write forever in this article.
Writing a 1500-word article typically takes 5 to 8 hours. It is a time-consuming task and needs manual efforts to write creative content. For humans, it is challenging to write a 1500-word article in a minute. However, you should not lose hope. this is can be only possible with the help of Copymatic, an AI writing assistant.
What is Copymatic?
Copymatic is a revolutionary AI-powered copywriter and content writer that lets you write digital ads, website copy or blog content, and more in a minute with zero effort. It uses Artificial Intelligence and Machine Learning to turn any content idea into engaging content for your website and blog post.
The tool includes a number of features that are designed to help you write attractive content for a variety of purposes and usage. Copymatic has 81 types of writing tools that make you create unique content for different purposes.

With Copymatic.ai, it is possible to create email copies, LinkedIn or Twitter posts, social media ad copies, blog articles, landing page copies, generate ideas for article creation, write testimonials, reviews, meta tags for blogs, get quality images from text, write FAQs, product description, get SEO keyword ideas, email subject line, quora answers, Youtube tag generator, video description, etc. write anything you can think of.
10 Benefits of using a Copymatic AI for content
1. Blog Title Generator: You may have some keywords in mind but can't come up with a catchy title for your blog. To make this easier, use a blog title generator.
2. Create a content brief: Manually creating a detailed brief can be a time and effort-intensive task. In a matter of seconds, a blog post writer can generate content briefs for you.
3. Create an outline for a blog post with the AI writer: Having an outline can help you create content much faster. It's a great way to lay the groundwork for your blog post and give your writers a head start before they start writing.
4. Begin your blog post with an introduction generated by AI: An AI-generated blog post introduction can help you set the tone, giving you much-needed leverage. You might get some brilliant ideas for what to say next.
5. Improve readability by converting paragraphs to bullets: An AI content creation tool can help you not only create content but also structure your blog posts more effectively.
6. Google Ads Headline and Description: Create an appealing 30-character headline for Google ads with ease. Also, generate unique descriptions that stand out from the other advertiser.
7. Blog Conclusion: You can also use the AI writer to conclude your blog posts with an interesting ending paragraph.
8. Meta Titles and Descriptions: With the help of Copymatic AI you can write SEO-optimized meta titles and descriptions to get more click-throughs.
9. Video Script Intros: Create an introduction script for your YouTube video to capture your audience's attention.
10. Image Generator: You can easily generate relevant images from your content using the Copymatic AI. There is no need to purchase additional images or designs for your blog post.
How does Copymatic AI work?
The Instant Article Generator is one of the most powerful features of Copymatic. This feature enables users to generate a 1500+ words article in seconds. All you have to do is enter the title of the intended article and watch the AI tool do the rest.
Once the article has been generated, copy them and edit it according to your requirements. The best thing about Copymatic is that the content generated is non-plagiarized. This alone distinguishes Copymatic from other AI writing assistants. Another advantage is that you can begin experimenting with this feature on Copymatic for free.

Here you can see a demo of Copymatic's Instant Article Writer feature.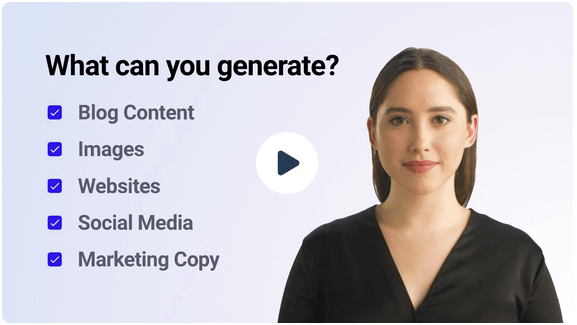 Copymatic AI Pricing
Pricing is the most important factor to consider for content writing tools. There are many AI writing tools available in the market but Copymatic is the cheapest AI writing tool that boosts your traffic and saves hours of work.
Copymatic pricing plans are straightforward and transparent, and they are based on the number of generated words on a monthly basis.
It will just cost you $19/ month to generate 50,000 words. You can use it to create articles, blog posts, website copy, email copy, social media posts, blog titles, meta descriptions, and others.
Access to all tools

Unlimited user seats

Unlimited projects

25+ languages

API access

WordPress plugin

SEO keyword research

Plagiarism checker (5,000 free words)
Conclusion
The insights shared here are just a few of the tips and tools you can use to help improve your writing speed. It's true that quantity does not directly correlate to quality. However, if you want to rank your article in Google, you should write at least 1000 words. This is one of the SEO factors to consider if you want to increase organic traffic to your website.
We have already discussed a simple method for writing a lengthy article. We are sure you will find it very useful for your next article. Have fun trying it out and enjoy the results.